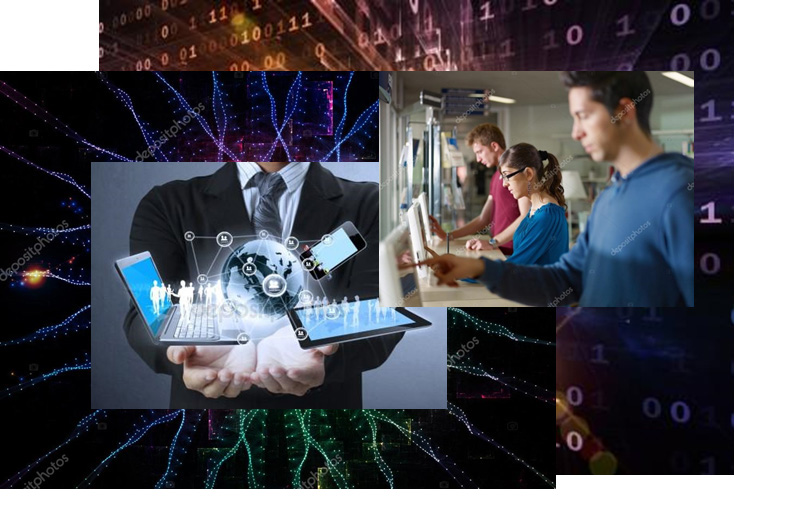 Department of Telecommunications - is an innovative scientific and educational unit of one of the most prestigious and largest technical universities in Europe - the National Technical University of Ukraine "Igor Sikorsky Kyiv Polytechnic Institute", which for several years has headed the UNESCO academic rating "TOP-200 Ukraine".
The scientific leader of the department is Academician of the National Academy of Sciences of Ukraine, Doctor of Technical Sciences, Professor, Honored Worker of Science and Technology of Ukraine, laureate of State Prizes of the USSR, Ukrainian SSR and Ukraine in the field of science and technology Ilchenko Mikhail Yukhimovich.

The head of the department is Doctor of Technical Sciences, Professor, Honorary Communications Officer of Ukraine, laureate of the State Prize of Ukraine in the field of science and technology, laureate of the V. Glushkova V.M. NAS of Ukraine, member of the Academy of Engineering Sciences of Ukraine Kravchuk Serhii Olexandrovich.
Here, they are taught not only to the "atieshnica", but also to the "communicator," integrating knowledge of information and telecommunication technologies, that is, they teach how to process information and how to transfer it. They teach systematically, carefully choosing for their educational program (Infotechnology Engineering and Programming) their own set of courses (with the use of online courses at the leading international universities of Stanford, Mass., Etc.), and each course, in turn, consists of the most essential disciplines and themes for successful mastering a specialty. All courses combine theoretical knowledge with their practical testing, and the significant research work of the department.
It should be noted that knowledge and skills of a specialist in infocommunication technologies about half are informational technologies (programming, configuration, configuration, administration, use of infocommunication systems, network equipment and protocols) and half - knowledge of the principles of work, the ability to design telecommunication systems and networks, specialized software platforms and complexes, methods of counteracting hacker attacks. At the same time, the main branches of infocommunications for today are: the Internet, mobile communication, data transmission networks (wireless, fiber optic, etc.), satellite communication systems, multimedia systems, communications, electronic banking, systems of artificial intelligence , virtual reality, internet-things, etc.
The Department of Telecommunications prepares specialists for three levels of higher education:
1st level (Bachelor) - 3 years 10 months;
2nd level (Master) - 1 year 9 months, 1 year 4 months;
Level 3 (Doctor of Philosophy) - 4 years.
Educational program
"Engineering and programming of infocommunications"
The training of specialists is carried out by the faculty members of the department, among them: 6 professors; 11 associate professors; 7 senior teachers. To provide a cycle of disciplines of natural science training, the teaching staff of other departments of the Igor Sikorsky Kyiv Polytechnic Institute
Training and laboratory base consists of premises for lecture, practical and laboratory classes, laboratory equipment, measuring and other equipment. In general, the TK Department has 8 laboratories staffed by the staff of the training and support staff.